Happy Release Day!!
Congrats Ashley
on the release today of
Sail Away!
Sail Away by Ashley Farley
Series: Palmetto Island #4
Southern Fiction, 114 pages
August 3, 2021 by Leisure Time Books
Three women form a village to help a friend in need.
Becca has embarked on the most important mission of her life. She trusts no one, and she's running out of time. On a whim, she rents a beach cottage on Palmetto Island for the summer. She's searching for a solution to her problem. Help comes in an unexpected friendship with the young woman next door.
Hannah has three months to plan her dream wedding. While she's eager to marry the man of her dreams, she finds the logistics of combining households and the details of organizing her event overwhelming. When she learns of a new friend's crisis, she drops everything to come to her aid.
Sidney forges ahead with her successful career as a chef, while her heart remains in the past. On impulse, she reaches out to her old boyfriend on social media, and they rekindle their relationship. Chemistry between them still exists. But is it enough? Can she live with her secret? Or will she risk her happiness by revealing the truth?
Amelia is suffering from post-traumatic stress disorder. She seeks therapy in order to put the past behind her. Do all her problems stem from her abusive marriage? Or is something missing from her life? Will she give up the possibility of a future with the love of her life to fulfill another dream?
The paths of these four women collide in a dramatic conclusion. Farley once again reminds us that family is more than blood ties.
Jump on board for a wild ride of adventure with the continuation of the bestselling Palmetto Island Series. Be sure to download
Muddy Bottom
, the series novella prequel, for
FREE
.
My thoughts about Sail Away ~
(I love to note the first lines of the books I'm reading. First lines can really grab a reader's attention and I love seeing where the author takes the reader after their first lines.)
First line—"Ethan leads Hannah by the hand, out of the restaurant and down the sidewalk to the horse-drawn carriage waiting on the curb."
Oh my gosh! I love this series so much. And Ashley has once again pulled together a great cast of characters to create another amazing story on Palmetto Island.
Four very different women come together, each with their own baggage and issues, and are there for each other, to support one another and be the best kinds of friends that they can be.
Sail Away will tug on your heartstrings and make you want to see the good in all people. There is definitely some drama and conflict among the four women but watching them work through the issues was totally worth it. Such a heartwarming story!
I adore this Palmetto Island series. You are going to want to start with the first one and binge-read your way through the whole series—beautiful story-lines, interesting characters, plenty of drama, love, and support, as well as an amazing setting. What more could you ask for?
I highly recommend Sail Away, as well as this whole series!
I received an ARC of Sail Away from the author and this is my honest opinion.
(Palmetto Island Book prequel novella)
**************************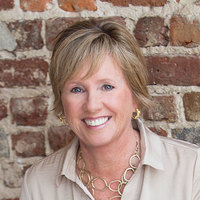 Ashley Farley writes books about women for women. Her characters are mothers, daughters, sisters, and wives facing real-life issues. Her bestselling
Sweeney Sisters
series has touched the lives of many.
Ashley is a wife and mother of two young adult children. While she's lived in Richmond, Virginia for the past 21 years, a piece of her heart remains in the salty marshes of the South Carolina Lowcountry, where she still calls home. Through the eyes of her characters, she captures the moss-draped trees, delectable cuisine, and kindhearted folk with lazy drawls that make the area so unique. For more information, visit
www.ashleyfarley.com
~ Goodreads
Be sure to check the sidebar for my current giveaways!