It's Monday! What Are You Reading?
is a place to meet up and share what you have been, are and about to be reading over the week. It's an opportunity to visit other blogs and to comment on their reads. And ... you can add to that ever growing TBR pile! So welcome everyone. This meme started with J Kaye's Blog and then was taken up by Sheila from
Book Journey.
Sheila then passed it on to Kathryn at the
Book Date
. And here we are!
**************************************
Another busy week and weekend. Summer has definitely arrived with temps in the 90's. I shouldn't complain, with other parts of the country above 100 for long stretches. We traveled to Nebraska on Friday to spend the weekend with my 86 year old mother-in-law. We had a good time, which sometimes isn't the case, depending on how the she is feeling. Got back late Sunday night and had to head into work this morning. Days like this make me a little envious of hubby, who is retired. Oh well, my time will come, right?
Thanks for stopping by. I hope you all have a great week. Happy reading!


What I'm currently reading/listening to
A Wild Fright in Deadwood (Deadwood #7)
by Ann Charles
Such a fun series! If you haven't tried it yet, you really should.
What I recently finished
The Bookshop at Water's End
by Patti Callahan Henry
My thoughts will be posted tomorrow.
Say Goodbye for Now
by Catherine Ryan Hyde
Love this author! My thoughts will be posted soon.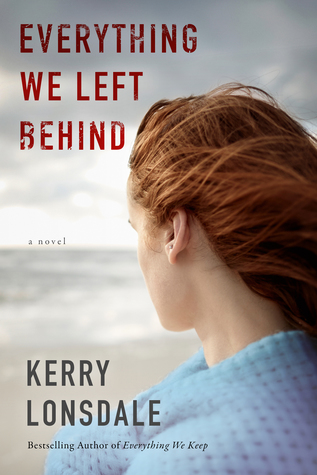 Everything We Left Behind
(Everything We Keep #2)
by Kerry Lonsdale
Love this series! Read my thoughts
here
.