It's Monday! What Are You Reading?
is a place to meet up and share what you have been, are and about to be reading over the week. It's an opportunity to visit other blogs and to comment on their reads. And ... you can add to that ever growing TBR pile! So welcome everyone. This meme started with J Kaye's Blog and then was taken up by Sheila from
Book Journey.
Sheila then passed it on to Kathryn at the
Book Date
. And here we are!
**************************************
So many good books being published this week! I've been trying to read like crazy to get them read and reviewed by their pub dates. Not sure I'm going to make it.
I love Dete Meserve's books and her book Good Sam was recently made into a movie, It aired on Netflix on Thursday. I did get it watched this weekend, it's so good and has such a positive message.
On the weather front, it's been cold and rainy here. We sure don't need anymore rain, it can stop anytime now. I feel for the poor farmers who are not going to be able to get into their fields to plant.
I have a 4 day weekend coming up. YAY!! We may go somewhere or maybe not. Hubby is in charge of planning something and so far there are no plans. Oh well, I just hope we see some sun.
Thanks for stopping by. I hope you all have a good week. Happy reading!
What I'm currently reading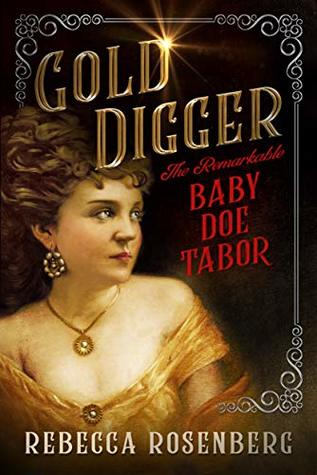 Gold Digger: The Remarkable Baby Doe Tabor
by Rebecca Rosenberg
Pub date 5/28
Dance of the Winnebagos
(Jackrabbit Junction #1)
by Ann Charles
Narrated by Lisa Larsen
(audio-book)
What I recently finished
The Favorite Daughter
by Kaira Rouda
Pub date 5/21
My thoughts will be posted on Wednesday.
Have You Seen Luis Velez?
by Catherine Ryan Hyde
Pub date 5/21
Loved it! Read my thoughts
here
.
Starfish: A Rockstar Romance
by Lisa Becker
Pub date 5/21
So much fun! My thoughts will be posted tomorrow.
The Last Boyfriend
(Inn BoonsBoro Trilogy #2)
by Nora Roberts
Narrated by MacLeod Andrews
(audio-book)
What I am going to read next
Clover Blue
by Eldonna Edwards
Pub date 5/24
I really love my reading life!
What are you reading this week?
*************************
Be sure to check the sidebar for all of my current giveaways!