It's Monday! What Are You Reading?
is a place to meet up and share what you have been, are and about to be reading over the week. It's an opportunity to visit other blogs and to comment on their reads. And ... you can add to that ever growing TBR pile! So welcome everyone. This meme started with J Kaye's Blog and then was taken up by Sheila from
Book Journey.
Sheila then passed it on to Kathryn at the
Book Date
. And here we are!
**************************************
Thanks for stopping by. I hope you all have a good week. Happy reading!
What I'm currently reading
The Weird Sisters
by Eleanor Brown
This is our book club read this month. And I have a
giveaway
going on right now for a copy.
Check it out!
Dance of the Winnebagos
(Jackrabbit Junction #1)
by Ann Charles
Narrated by Lisa Larsen
(audio-book)
What I recently finished
Clover Blue
by Eldonna Edwards
Pub date 5/28
My thoughts will be posted on Tuesday.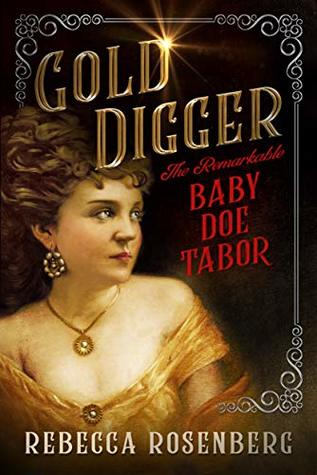 Gold Digger: The Remarkable Baby Doe Tabor
by Rebecca Rosenberg
Pub date 5/28
Read my thoughts
here
.
What I am going to read next
The Favorite Daughter
by Patti Callahan Henry


I really love my reading life!
What are you reading this week?
*************************
Be sure to check the sidebar for all of my current giveaways!