Beyond the Garden by Ashley Farley
Series: Magnolia Series #2
Kindle Edition, 213 pages
Expected publication: April 10th 2018 by Kindle Press
All is right in Ellie Pringle Hagood's world. Recently married to the man of her dreams and in anticipation of the big family she's always wanted, she focuses on restoring the large home she inherited from her grandmother on Charleston's prestigious Battery. Abbott, the father she adores, lives just down the street from her. She treasures her beloved housekeeper, Maddie, who offers wise counsel and loving support, and is the closest thing to a mother she's ever known. Two days a week, she volunteers for an art program she piloted at an elementary school.
But then, in the midst of all her happiness, comes news that throws Ellie's life into a tailspin. Her brother-in-law has been murdered in Key West, and her sister, Lia, is wanted for questioning in the investigation. No one in Ellie's family has seen or heard from Lia in the seven months since she disappeared and left her twin three-year-old daughters in Ellie and Julian's care.
The newlyweds, with several questions nagging at them, fly off to Key West in search of the missing sister. Where is Lia? How is she connected to her husband's murder? What will become of her twin daughters? The two are only at the beginning of their quest for answers and solutions, and the path they take turns out to be far more torturous and complicated than expected.
My thoughts about Beyond the Garden ~~
(I love to note the first lines of the books I'm reading. First lines can really grab a reader's attention and I love seeing where the author takes the reader after their first lines.)
First line—
"Lightning cracked the night sky as Lia slipped unnoticed out the back door of the bed-and-breakfast where she was staying in Key West. Steam rose from the pavement, and the air hung thick with moisture—an indication of more storms to come."
Oh my! This book is a real page turner. A murder takes place in the first chapter, for heaven's sake! And then the story-line just keeps spinning from there.
I love the main character, Ellie, who we first meet in book one of this series. She's a very strong, capable woman with an emotional past full of secrets. She is able to overcome all of that to find happiness. But then her sister turns up again after no contact for months, a suspect in the murder of her estranged husband. What's going to happen to Ellie's happy family life—is it going to spiral out of control?
I just love Ashley's stories and I'm so excited for this series. I can't wait to see where it goes from here. I really need to find out what happens to this wonderful family that I have come to love. And I swear, each book she writes just gets better and better. This book in particular has a bit of dark side to it (just check the cover, doesn't it have a dark feel to it?) which just demonstrates the versatility of Ashley's writing talents.
I received a copy of
Beyond the Garden
from the author in exchange for my honest opinion.
Read my thoughts about book #1
Magnolia Nights
HERE
.
************************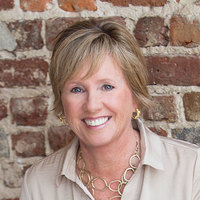 Ashley Farley writes books about women for women. Her characters are mothers, daughters, sisters, and wives facing real-life issues. Her goal is to keep you turning the pages until the wee hours of the morning. If her story stays with you long after you've read the last word, then she's done her job.
After her brother died in 1999 of an accidental overdose, she turned to writing as a way of releasing her pent-up emotions. She wrote
Saving Ben
in honor of Neal, the boy she worshipped, the man she could not save.
Ashley is a wife and mother of two young adult children. While she's lived in Richmond, Virginia for the past 21 years, part of her heart remains in the salty marshes of the South Carolina Lowcountry where she grew up. Through the eyes of her characters, she's able to experience the moss-draped trees, delectable cuisine, and kind-hearted folks with lazy drawls that make the area so unique. ~ Goodreads
Be sure to check the sidebar for my current giveaways!