Before I Let You Go by Kelly Rimmer
Paperback, 384 pages
Published April 3rd 2018 by Graydon House
The 2:00 a.m. call is the first time Lexie Vidler has heard her sister's voice in years. Annie is a drug addict, a thief, a liar—and in trouble, again. Lexie has always bailed Annie out, given her money, a place to sleep, sent her to every kind of rehab. But this time, she's not just strung out—she's pregnant and in premature labor. If she goes to the hospital, she'll lose custody of her baby—maybe even go to prison. But the alternative is unthinkable.
As weeks unfold, Lexie finds herself caring for her fragile newborn niece while her carefully ordered life is collapsing around her. She's in danger of losing her job, and her fiancé only has so much patience for Annie's drama. In court-ordered rehab, Annie attempts to halt her downward spiral by confronting long-buried secrets from the sisters' childhood, ghosts that Lexie doesn't want to face. But will the journey heal Annie, or lead her down a darker path?
Both candid and compassionate,
Before I Let You Go
explores a hotly divisive topic and asks how far the ties of family love can be stretched before they finally break.
Before I Let You Go!
I've already read Before I Let You Go and I loved it. Kelly is going to be a must read author for me now.
You can read my thoughts HERE.
************************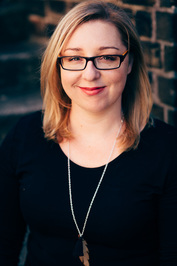 Kelly Rimmer is the USA Today bestselling women's fiction author of five novels, including Me Without You and The Secret Daughter. She lives in rural Australia with her husband, 2 children and fantastically naughty dogs, Sully and Basil. Her novels have been translated into more than 20 languages. ~ Goodreads
Be sure to check the sidebar for my current giveaways!