It's Monday! What Are You Reading?
is a place to meet up and share what you have been, are and about to be reading over the week. It's an opportunity to visit other blogs and to comment on their reads. And ... you can add to that ever growing TBR pile! So welcome everyone. This meme started with J Kaye's Blog and then was taken up by Sheila from
Book Journey.
Sheila then passed it on to Kathryn at the
Book Date
. And here we are!
**************************************
I am totally loving the warm, sunny weather. And then the evenings cool off―perfect for a little fire pit action.
I didn't get much reading done this past weekend though. We are working on last minute touches to the house and have cleaning on the agenda, preparing for a visit from my mother-in-law. We invited her up for Mother's Day, which also happens to be her 88th birthday. So there will be a lot of family time but not much reading time, I'm afraid. And I seem to have a ton of review books coming up. Yikes!
Thanks for stopping by. I hope you all have a good week. Happy reading!
What I'm currently reading
In the Swim of Things
by Tracie Banister
Pub date 5/15
My thoughts will be posted on 5/17
Smoke and Mirrors
by T. J. Moore
The Last Boyfriend
(Inn BoonsBoro Trilogy #2)
by Nora Roberts
Narrated by MacLeod Andrews
(audio-book)
What I recently finished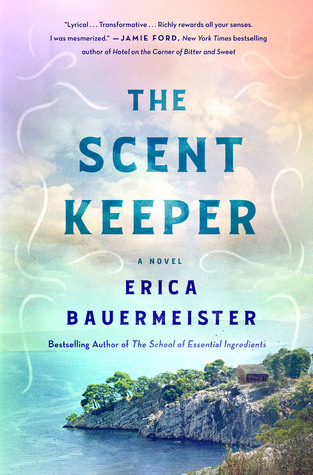 The Scent Keeper
by Erica Bauermeister
Pub date 5/21
My thoughts will be posted on 5/16
Sunset Beach
by Mary Kay Andrews
Pub date 5/7
My thoughts will be posted tomorrow.
I really love my reading life!
What are you reading this week?
*************************
Be sure to check the sidebar for all of my current giveaways!